Welcome from Principal Philicia R. Bell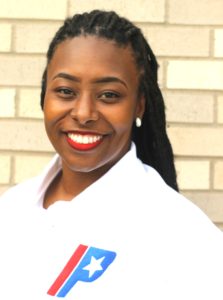 Hello Parkview Family and Little Rock Community!
It is with great honor that I come to you as the new Parkview Arts/Science Magnet High School principal. I have had the pleasure of being a part of this great school in many capacities: as a teacher, as a parent, as an assistant principal, and now as principal. This is truly the only place that I would like to be, and I am sure that your student would feel the same from DAY ONE!
Parkview Arts/Science Magnet High School is ranked as the Little Rock School District's number one public high school by the U.S. News & World Report Magazine. We attribute this status to our diverse and driven student body, a rigorous curriculum- infused with specialty courses in the arts and sciences, and a caring faculty and staff.
As we move forward as an Academies of Little Rock School, we are working hard to bridge our tradition of excellence and the freshness that will stand to meet the changing needs of our students and community.
As a Parkview Patriot, your student will enter under either our Academy of University Sciences or the Academy of Applied Design. Within the Academy of Arts and Applied Design, students will have the opportunity to specialize in pathways that include our current arts courses of plenty, but also our digital/technical- driven additions. As a University Sciences Academy student, the existing rigor will be enhanced with pathways to include a focus on medical sciences, environmental and ecological sciences, and scientific research & technical writing.
We are, and ALWAYS WILL BE, Parkview Arts/Science Magnet High School, the number one LRSD school. Come be a part of our Parkview Family!